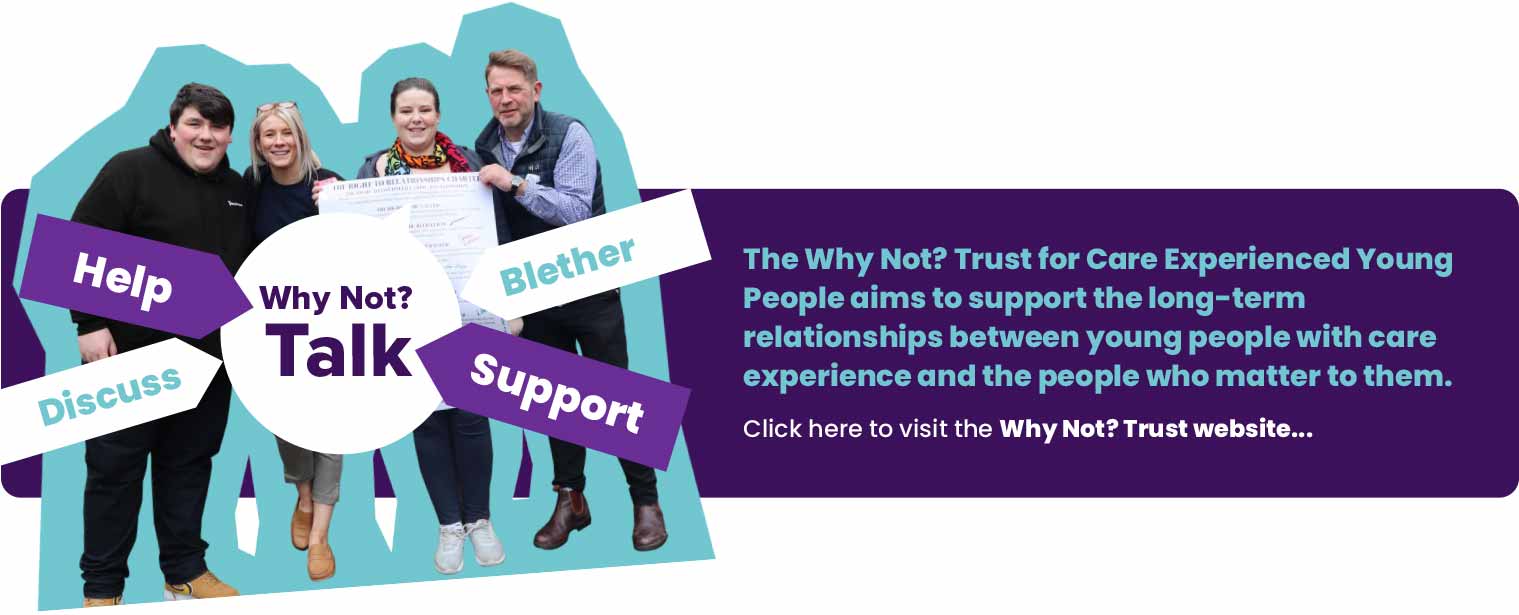 The Why Not? Trust for Care Experienced Young People is a charity set up in 2018, to support long term connections and relationships between young people with care experience and the people who matter to them. As well as individual connections, the Why Not? Trust is supporting young people, including young parents with care experience to develop their own community networks. These networks allow young people to access experiences and events which give opportunities they may not be able to access on their own.
The Why Not? Trust grew out of a successful initiative started by Care Visions Children's Services, who currently provide the Trust with financial support. It is overseen by a Board of Trustees who have many years of experience working in social services with young people.
Led by Manager Nicki McLaughlin, the Why Not? team includes members who are care experienced and staff who have decades of experience in working with young people in care.
They are on hand to help where they can and offer advice when needed. Sometimes just being there to listen can make a world of difference!
If you are care experienced young person or you work with young people in care and want to know more about what the Why Not? Trust does, please get in touch!
You can contact us at info@thewhynottrust.co.uk
Follow us on Twitter @thewhynottrust